Explosions at the Twin Towers; Picking up aircraft parts; Paramilitary at Building 7
[We successfully recorded him… finally!]
Captain Richard Patterson, FDNY, ret., was himself an institution within the New York Fire Department. He was off-duty in uptown NYC on 9/11, but made his way down to the World Trade Center by hitching a ride in an ambulance.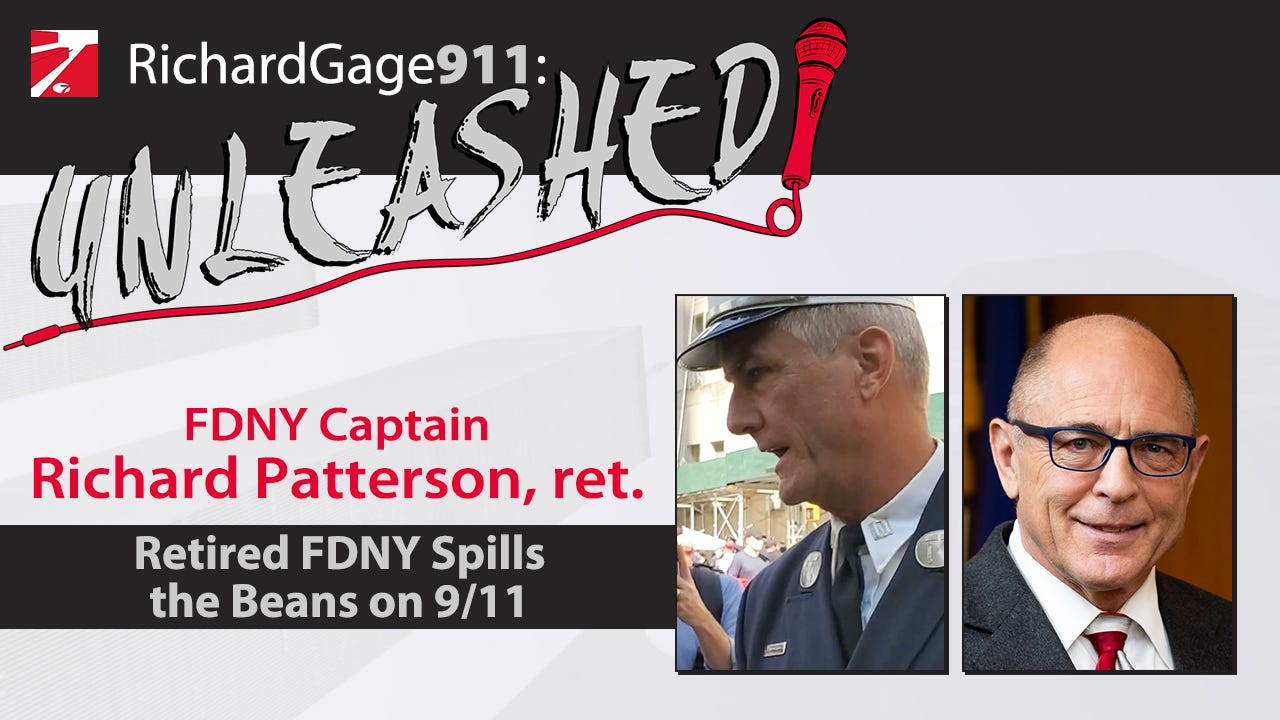 He was carrying out duties just outside the North Tower when he was knocked back by explosions. He survived, but lost 41 firefighters that morning—brothers who he new personally. He saw the jumpers from the towers, and he picked up body parts from the aftermath of the explosive destruction.
He is our guest today on RichardGage911:UNLEASHED!
Captain Patterson has a Bachelor of Arts in Fire Service Administration from John Jay College, and 20 years as a firefighter.