RG911/LC911 Dream Team Shoots Initial Episodes of Highly Anticipated Film Series
When YOU Co-Produce a film series YOU go all the way! Thank You to all of our wonderful donors who sent us to capture our impassioned footage at the Supreme Court and in our 'Grand Jury Conference Room' for this unprecedented historic film series.
You also enabled us to hire the best Director of Photography in Washington Gary Grieg, along with his Ace film team, Joshua Vaile on Assistant Camera, Josh Spring on Lighting/Grip/Gaffer, and Dwayne Dell on Sound — not to mention our wonderful Director and friend Michele Lastella who flew all the way from Italy at his own expense to help make this film the best it can be!
The 'Grand Jury Conference Room' was provided through a D.C. law firm associate of our astute 'prosecuting attorney', 9/11 Lawyers' Committee Litigation Director Mick Harrison. The room, while not quite as official-appearing as originally intended, was nevertheless quite professional, rich in materials, and hosted a wonderfully open space, as you can see: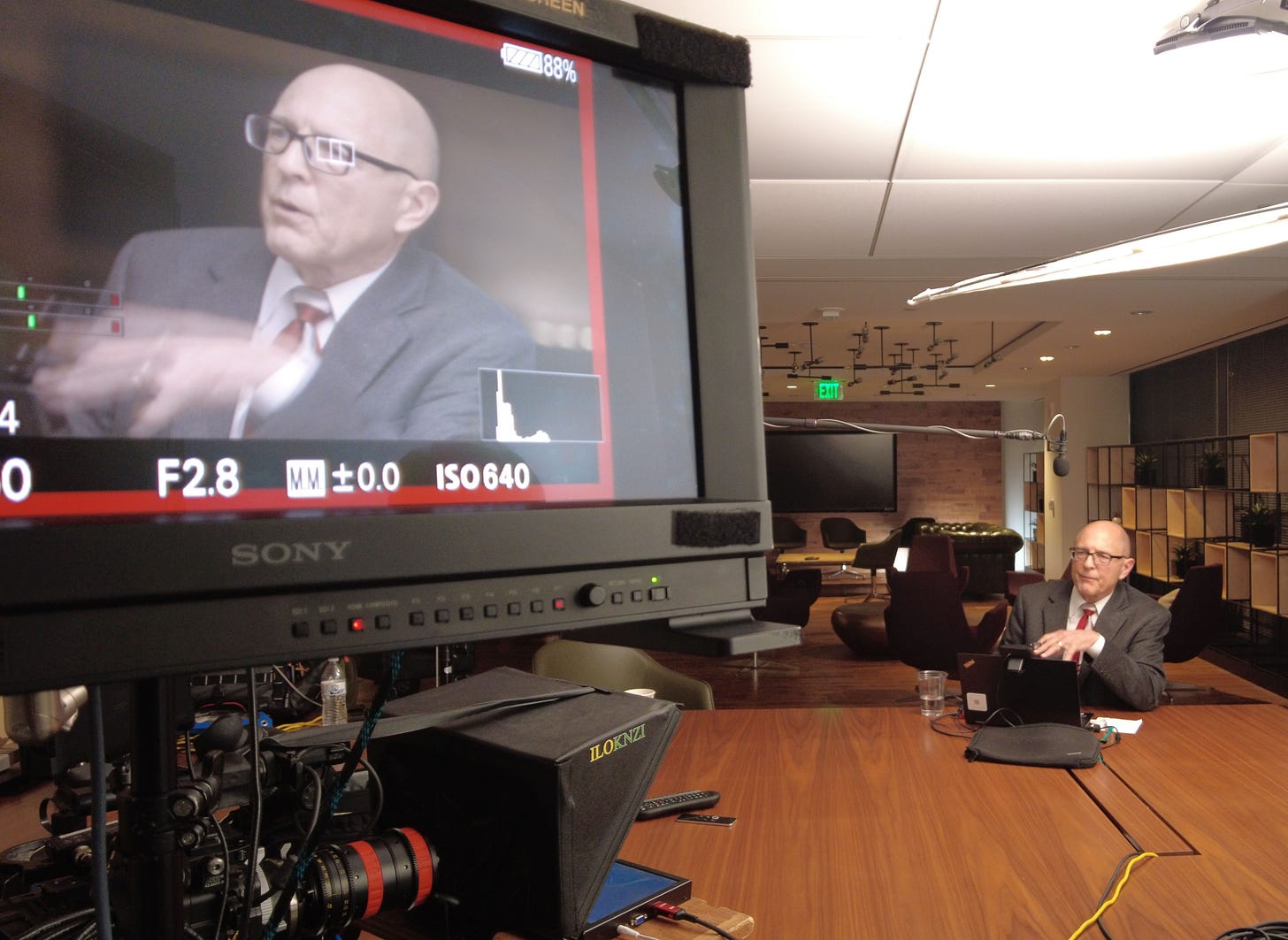 After we've edited the film (the next step) you'll hear Attorney Mick Harrison, our Litigation Director at the Lawyers' Committee for 9/11 Inquiry, take the helm, look right into the camera and address the actual future Grand Jurors on the forensic veracity and gravity of each key component of the WTC evidence being presented to them, as well as the relevant points of law—along with the opportunities they will have to probe deeper for additional evidence, and for legal culpability:
Attorney Mick Harrison was filmed via remote connection – and will be placed into context via greenscreen technology.
This Film Series supports the 20-year quest for justice by the 9/11 victims' family members, and is the perfect 'sequel' to the Dylan Avery film The Unspeakable; now they will have the key WTC evidence, presented in a clear and concise legal framework, to back them up in that quest.
In this film series we take dozens of statements from the official WTC collapse narrative, as promoted by individuals such as Shyam Sunder of the National Institute of Standards & Technology (NIST) which Congress had tasked with explaining the Towers' destruction. We then show the future Grand Jurors the evidence and eyewitness testimony which unequivocally demonstrates that their official statements are not true – statements like this one from Sunder:
For the opening episodes of 9/11: Crime Scene to Courtroom, highlighting WTC 7, we take on and expose issues to the future Grand Jury including:
NIST's claim of raging fires that are alleged to have brought the building down
NIST's outrageous initiation of collapse theory and claim of 'progressive collapse'
NIST's claim of east-to-west progression of structural failure in the building
NIST's initial denial and subsequent partial–admission of freefall
NIST's claim that the building collapsed because there was no water pressure feeding the automatic sprinklers to fight the fire
and much much more!
We then then we proceed to demonstrate to the future Grand Jurors the actual facts and true cause of the WTC 7 destruction including:
The strength and fire-resistive construction of modern office buildings, including WTC 7
The indisputable historical fact of zero fire-related collapses of fire-proofed, steel-framed high-rises before and after 9/11
Testimonies of multiple witnesses to explosions
Seismic analysis backing up witness testimonies of explosions
Extreme heat during the WTC 7 collapse and in pile not achievable by office fires
The evidence of ignited and unignited incendiaries
We also brought in highly credentialed experts – like FDNY firefighter Captain Richard Patterson who re-lives his harrowing experiences on, and deep down inside the piles of the Towers. He tells the Jurors about talking with Fire Chief Fox about the visible fires in WTC 7 when a mysterious worker walked up, having heard their conversation, and stated, "That building will be coming down around 5PM!" (And it does of course!)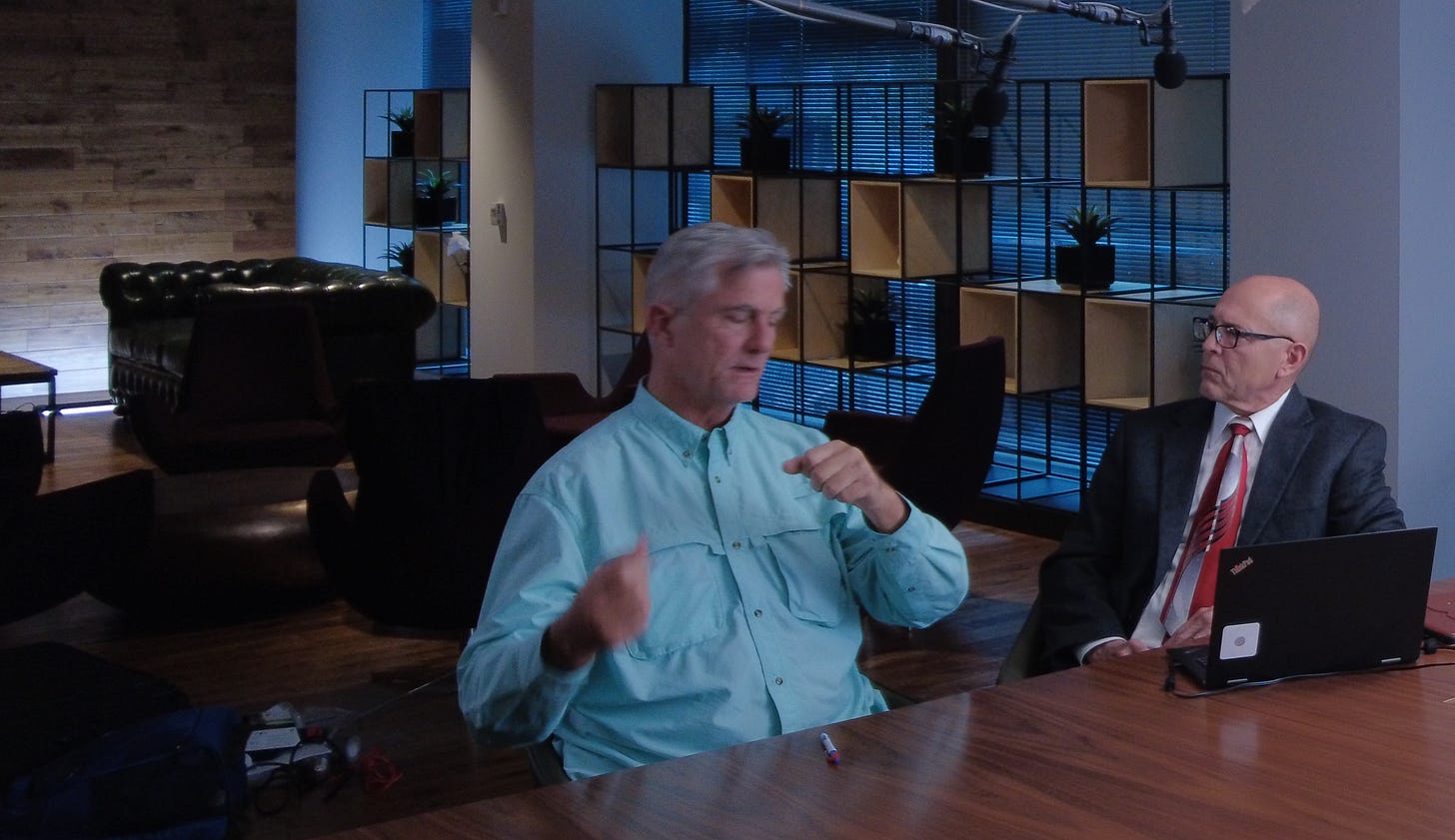 Patterson and the fire chief looked at each other in amazement, not knowing how to process what they had just heard and then approached Building 7 to get a closer look at the fires. He said they were immediately confronted by two fully armed paramilitary-type individuals who closed ranks to stop them, declaring "the building is secure!" Captain Patterson noted, "it's not every day that firemen are kept away from a burning building!".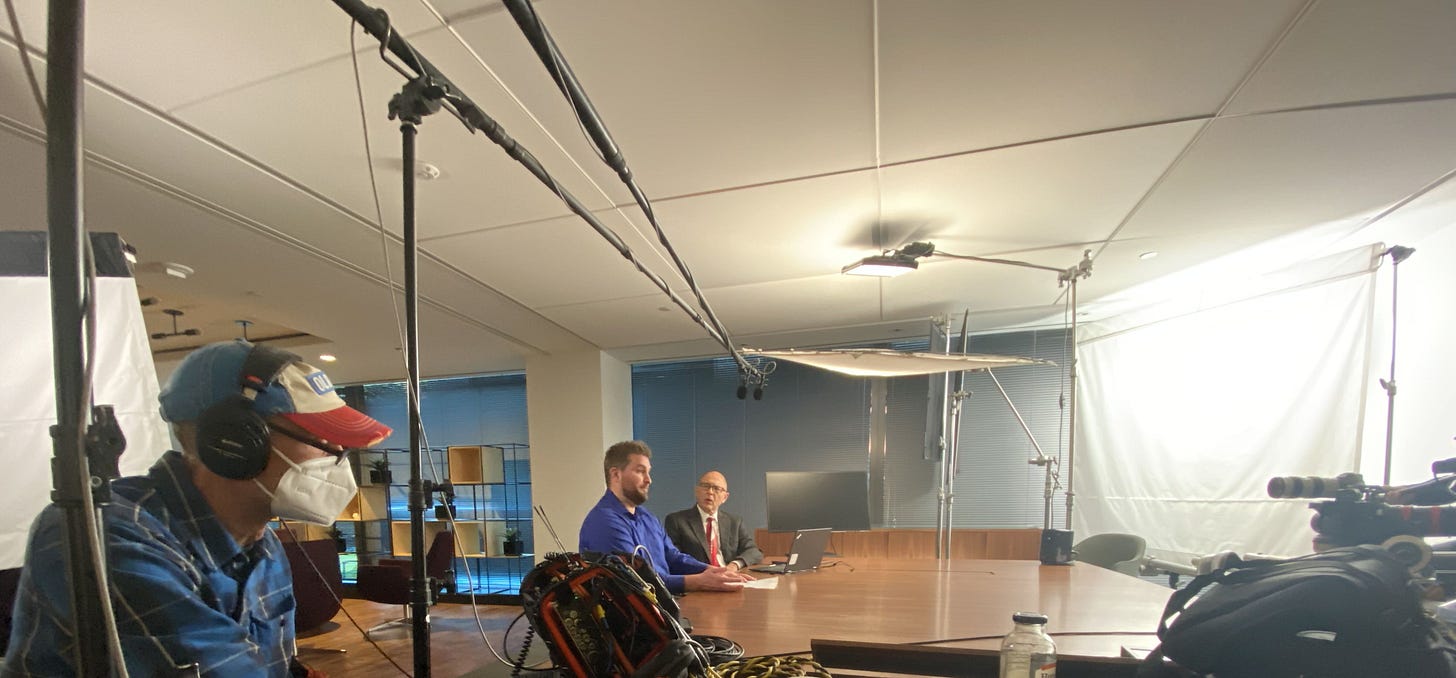 Most of the other experts' testimonies will be filmed remotely using the high-quality equipment that YOU, our Co-Producers, made it possible to provide them and a high-tech software platform called "Riverside.fm," capable of 1080 HD high-resolution video and high fidelity audio achieved remotely! The expert witnesses include firefighters Erik Lawyer, Chris Gioia, Paul Kayleyand Captain Raul Angulo; structural engineers Leroy Hulsey and Steven Dusterwald; physics experts Steven Jones and David Chandler; chemistry professor Niels Harrit; seismic expert Andre Rousseau; explosives expert Mark Lillie; and high-rise architects David Mack and Richard Wallace.
But we also invite YOUR participation in the film. We are asking for YOUR feedback during the Film Series. And it will be as if YOU are in the seat of a Grand Juror, doing your own investigation. We want to know what decisions you've come to and who YOU might investigate further as persons of material interest!
There's a very important reason that we begin our film series 9/11: Crime Scene to Courtroom at the Supreme Court of the United States: Mick Harrison and I introduce it right there on the Supreme Court steps!
The Supreme Court is where, earlier this month, we filed our "Writ of Certiorari" petitioning the highest court in the land to review and overturn the in-error decision of the 2nd Circuit Court of Appeals, in which Judge Walker (yes—that Judge Walker related to the Bush family) ruled that 9/11 victims' family members and first responders don't even have the right to know if our original 2018 Petition with its 60 Exhibits of WTC evidence has or will be submitted to a Grand Jury!
A positive response from the Supreme court would enforce our First Amendment right to effectively petition the government. Mick and I introduced our Film Series right there on the Supreme Court steps.
A positive response from the Supreme Court would enforce not just the Plaintiff-Appellants' First Amendment right to effectively petition the government but the right of every American to do so.
I've never worked so hard on a 9/11 Truth project in my life! My first major documentary, 9/11: Explosive Evidence – Experts Speak Out, and even the shorter one "The Mysterious Collapse of World Trade Center 7, took an extraordinary amount of work to piece together the evidence and experts, and produce the go-to source of WTC technical evidence for the 9/11 Truth Movement. Well, this film series is significantly more work!
In fact it is the most comprehensive compilation of hard-hitting WTC evidence ever presented to a Grand Jury and to the public, with the addition of substantial legal background and context to ensure that the future Grand Jury is powerfully enabled to succeed in its own investigative work.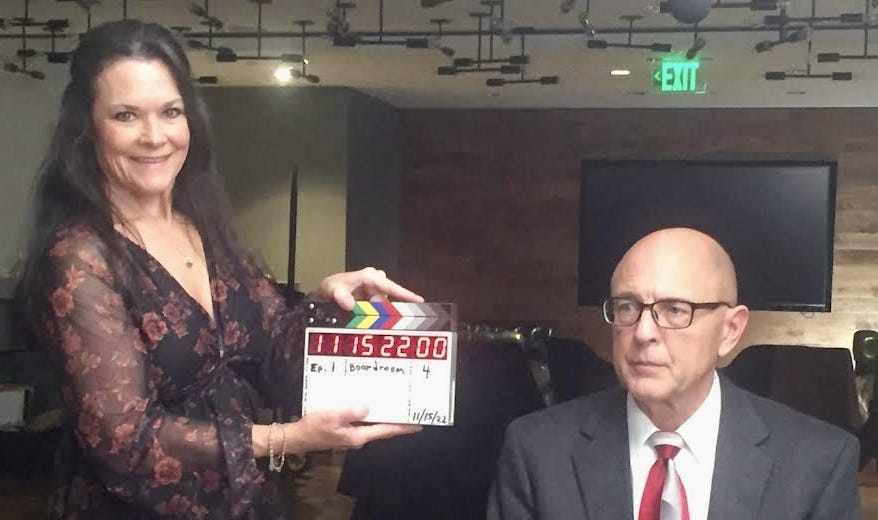 Mick, I, and the Team are putting everything we've got into this one. It is our big salvo for the Truth Movement and there are a hundred tasks that still need to be done, seemingly all at once: a hundred hours of transcripts to review, thousands of pieces of video evidence, and two dozen expert testimonies to assemble into the best categories for the episodes in the series. And all that's just for the Building 7 episodes!
Our very special Washington D.C. 9/11 Truth Group volunteers, Sue, Joe and Alexis, were on hand to help our crew with lunch, transportation, and also as stand-in actors representing the future Grand Jurors.
---
We're now in post-production for Phase 1– the Building 7 episodes – but we need to simultaneously begin work on Phase 2—the Twin Towers episodes. This is where YOU come in!
We ask YOU now to Co-Produce Phase 2—as you did Phase 1. Now is the time to renew your dedication and complete this film series with the incredible evidence and eyewitness testimony of the explosive destruction of the TWIN TOWERS!
Because thousands of YOU are co-producing this film series, we will be able to distribute it freely on YouTube and dozens of popular no-fee video-on-demand film distribution platforms, which will get the 9/11 evidence and message out not only to the Grand Jury, our primary target, but to the worldwide public. You will be able to share this powerful content in courtroom-like format with your family, friends, and colleagues.
While we have been fortunate enough to save tens of thousands of dollars thanks to our director and editor, and other professionals volunteering their time and creativity, we nevertheless have a great need for your continued support of the film series now. Phase 2 of the project, The Twin Towers, all starts now—even while we are in post-production of Phase 1.
We need to raise the final $58,000 by the end of this year so that we can contract with our film crew for Phase 2 in early February!
Please make your generous donation so that we can complete the Film Series with the Twin Towers evidence! (You might not have the time or skills to produce a movie but guess what? WE DO!) Mick and I, and our Team Are On Fire !!
May we list you as "Co-Producer" in the Film-Series credits? Just donate a minimum of $500 and we will honor your commitment to 9/11 Truth publicly!
And YOU can help us to complete this historic mission!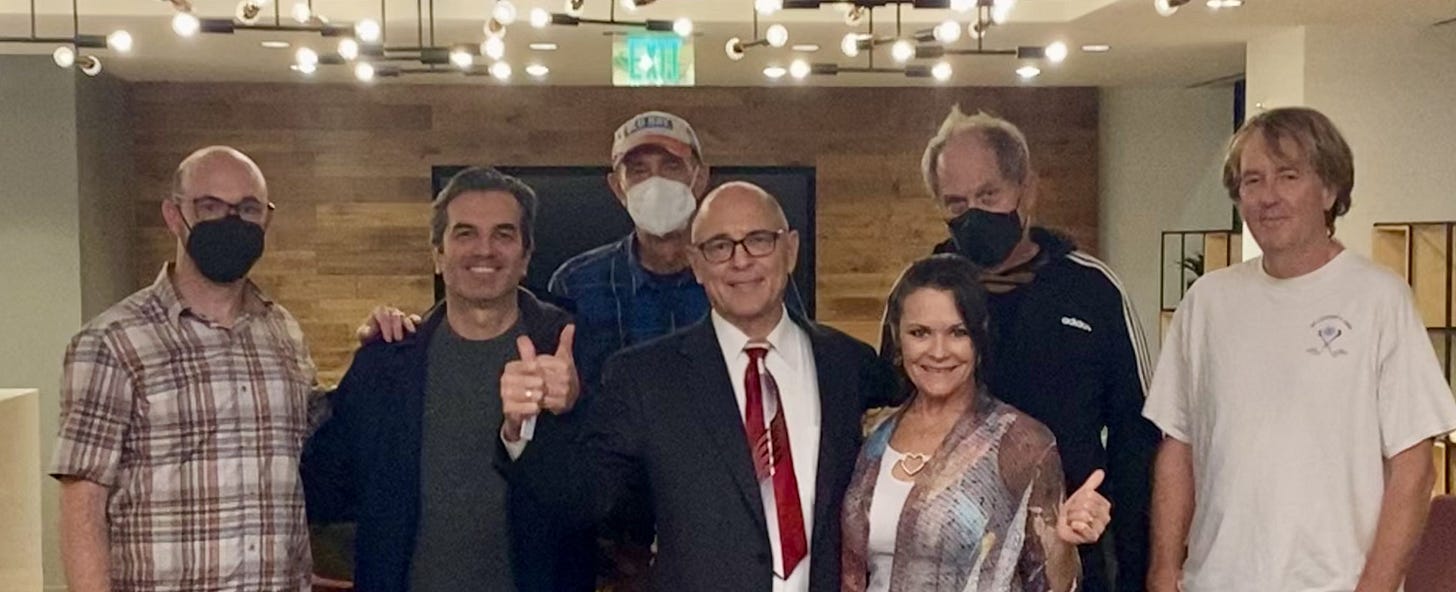 (Note: "Richard Gage, AIA, Architect" is a Limited Liability Corporation. Donations are NOT tax deductible. If you need a tax deduction please donate on the Lawyers' Committee for 9/11 Inquiry website and select "9/11: Crime Scene to Courtroom.")