Great interviews – Watch and Share!
The list continues to grow. One of Richard's undeniable gifts is to deliver a Class A interview!
While we are extremely busy producing the film series 9/11: Crime Scene to Courtroom, I'll be sharing interviews of RichardGage911 from this past year with all of you. Some are already available for you to watch or listen at RichardGage911.org.
I'll post a couple of them each week, which I hope you will all enjoy, learn from, and share widely so that others can get some 9/11 truth.
The first interview I'm sharing with you is from the Courtenay Turner Podcast.
Richard was able to present some of his new material using Kevin Ryan's excellent work on the Parallels of 9/11 and Covid. This is clearly a topic of great importance in today's society where people are either unaware of, or are questioning, the great number of similarities between Covid-19 and the destruction of all three World Trade Center skyscrapers on 9/11.
Who has interviewed us, or will be doing so this year?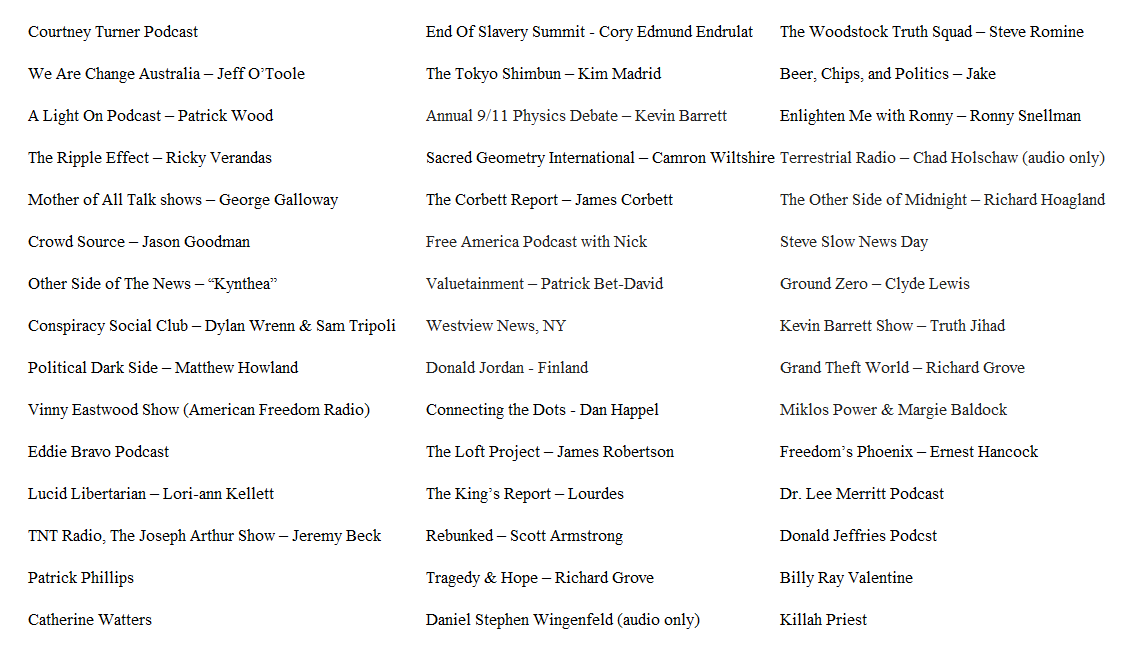 These parallels, as Courtney describes, "arguably set the framework to infringe upon our freedoms. From mass media manipulation, constitutional attacks, and the abuse of science, there are alarming parallels to pay attention to."
Courtenay is such a beautiful lady, inside and out, and she did a wonderful job with the interview! Be sure to check out the rest of her website and her other great interviews.
Sneak peak: RichardGage911 will be adding another 2-hour webinar which will include his continually expanding presentation on these amazing parallels between 9/11 and Covid. Stay tuned!!