My Guest is John A. Richardson, President of Richardson Nutritional Center – provider of Vitamin B17
There is probably no greater scam perpetrated upon the American people than the disease and the industry of cancer—with the possible exception of 9/11, and now the current disease that is going around along with it's dangerous cure.
See the livestreamed video at/after 1PM on Twitch or LinkedIn.
My Guest today, at 1PM Pacific, Tuesday 4/12/22, is the son of respected pioneer of nutritional health and alternative treatment, Dr. John A. Richardson, who wrote the book Laetrile Case Histories – the Richardson Cancer Clinic Experience.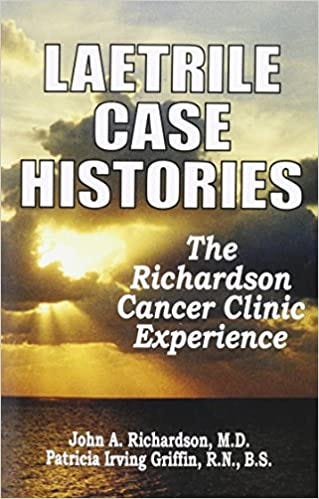 John Jr. is a senior accounting and financial management executive with over 30 years' experience.
He carries on the legacy of his father, who used Laetrile very successfully in his medical practice. His work is showcased in several books including – "A World Without Cancer—The Story of Vitamin B17," authored by his good friend, the world renowned researcher G. Edward Griffin.
What is Vitamin B17 and how does it fight Cancer?
Stories of healing goes back decades
Laetrile outlawed, but the healing continued
Memorial Sloan-Kettering Cancer Center researcher proves Laetrile works!
Why was it covered up?
John and his team at RNC are fully devoted to providing the best quality California Grown Apricot Seeds and B17 Products. RNC and its brand Nutriseed are currently the #1 source in the world for California Apricot Seeds. The company embodies the legacy of both John A. Richardson, MD and G Edward Griffin.
He has been eating Apricot Seeds since he was 5 years old. He will never get cancer. He has devoted the past two decades of his life marketing those Apricot Seeds and associated products.
John's mission in life is "to get B17 back into every body".