Linda Forsythe Hosts 90-min Presentation: 9/11 Explosive WTC Evidence
Be sure to watch this very unusual presentation of the 9/11 evidence on C-Vine. Richard is virtually uninterrupted, as journalist Linda Forsythe seems spellbound by the rapid-fire irrefutable facts. Richard pointed out to me that this is his best and most complete consolidated 90-minute presentation yet.
Linda has become an expert on the status of the "GTMO" legal trials process and prisoners – for instance with updates about the Military Tribunals – United States vs. Khalid Shaikh Mohammad et al. If you want to know what's really going on down there you should visit C-Vine.
Or… you can join us next week as we resume our weekly podcast RichardGage911:UNLEASHED! In fact, we'll be starting with an interview of Linda on the GTMO prisoners. Think about it: If the WTC Skyscrapers were brought down in controlled demolitions which necessarily required a sophisticated US intelligence operation, then the whole $6.5T Global War on Terror, on Muslims, is a fraud. So, why are there Muslim prisoners in Guantanamo?! What are they guilty of?! Why are they still awaiting trial after 2 decades?! Linda will share the astonishing details.
Linda has added a whole section on 9/11 Truth on C-Vine – "9/11 Court of Public Opinion". And she has placed the entire series of "9/11 Deep Dives" on it. We're gettin' out there!!
News Stories Researched and Posted by our Team of Volunteer Citizen Journalists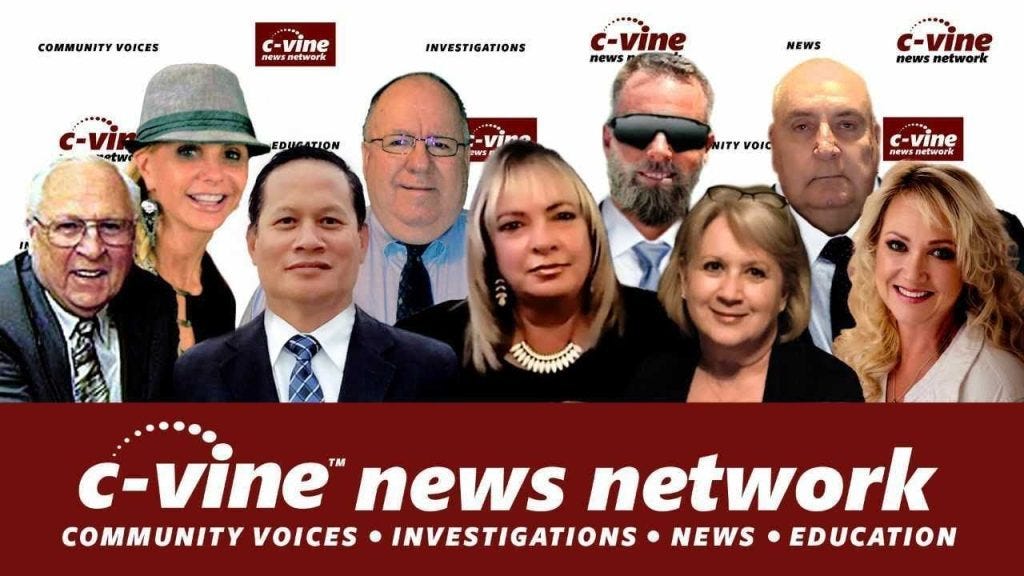 From the C-Vine Rumble video description:
Richard demonstrates compelling evidence with sources that bring into question the accuracy of the NIST 9/11 Report. It is presented here for the viewers to discern for themselves whether additional investigation is warranted, or whether the NIST report remains accurate "as is".
The Architects & Engineers for 9/11 Truth, Richard's former organization with 3,600 A&E's signed onto the petition demanding a new investigation, funded a study of the collapse of WTC Building 7 conducted by a team of engineers from the University of Alaska/Fairbanks. Professor Leroy Hulsey (Emeritus) led the team, and 4 years of meticulous forensic analysis ensued. They concluded that the NIST Report was deeply flawed, and that the only way the building could have collapsed suddenly, symmetrically, at free-fall acceleration in 7 seconds was in a global collapse with all the columns having been removed virtually at once.
Richard Gage discusses the Study and the evidence of the controlled demolition of all 3 World Trade Center Skyscrapers on 9/11.
Richard Gage, AIA, is an architect of 30 years, a member of the American Institute of Architects, and the founder and former CEO of Architects & Engineers for 9/11 Truth. He is now independent, along with his wife & assistant Gail at RichardGage911.org